Indivy3 – pay later in three equal parts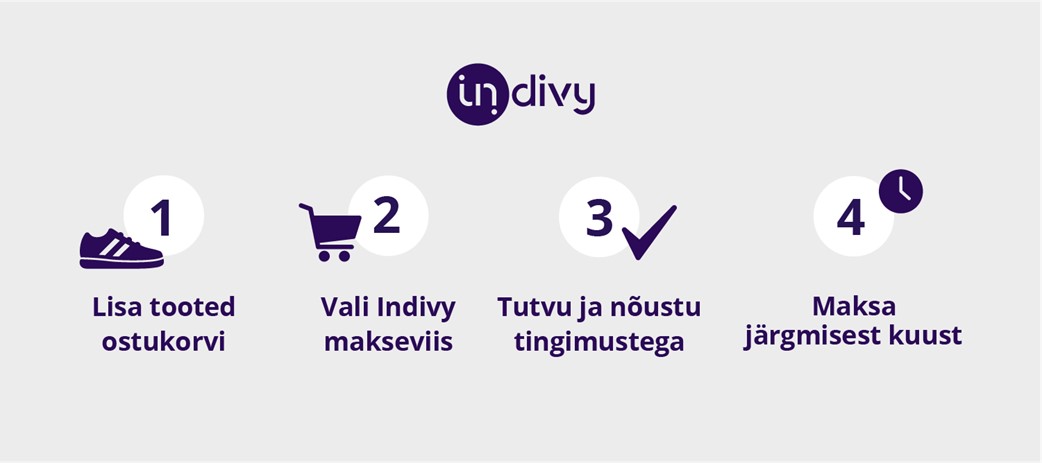 The Indivy3 payment method allows you to buy now and pay later in three equal parts for 30–1500 € purchases, free of charge. You don't pay a cent more than the actual cost of the product!
All products that can be purchased with the Indivy3 payment method are marked with the Indivy3 logo and the amounts of payments are also indicated. You can choose the Indivy3 payment method on the checkout page, if the order is between 30-1500 euros and you live in Estonia.
You have to make first payment in one month after the purchase and the second and third payments in following months.
Paying with Indivy3 is quick and easy. The purchase is confirmed in just a few moments and there is no need to sign a credit agreement.
The service is provided by Inbank AS.